Stain & Odor Severe Mess
Regular price
Sale price
$7.99
Unit price
per
Sale
Sold out
In-stock - Same day shipping | Love it or return it | Need help? 
877-805-0399
Our most powerful, go-to solution for the quick removal of everyday stains and also the most severe pet messes. Use on carpets, furniture, clothing, bedding and more. Prevents re-marking.
FOR THE TOUGHEST AND MOST SEVERE PET MESSES: Use for vomit, urine, diarrhea, blood, grease, mud and more.

OUR MOST POWERFUL CLEANER: Our go-to solution for the removal of everday stains as well as the most severe pet messes.

USE ON: Carpets, furniture, bedding, clothing and more. Works inside and outside the house on water-safe surfaces.

PAW PLEDGE: Together we provide a day's worth of food to an animal in need with every bottle sold.

If you are not fully satisfied, simply return the product for a full refund.
How to use:
1. Saturate soiled area with product. For carpets & upholstery, be sure to saturate down into backing and padding.
2. Wait 5 minutes. Remove excess moisture with a colorfast cloth or towel.
3. Allow area to dry naturally and completely before children or pets re-enter area. A second application may be necessary for old, dried and stubborn stains and odors.
Ingredients: DEIONIZED WATER, BIOKORE™ (PLANT-BASED SURFACTANT), BIODEGRADABLE MOLECULAR COMPLEX (MINERAL-BASED DEODORIZER), PLANT-BASED FRAGRANCE
Our Practices

Never Tested on Animals • Sulfate-Free • Paraben-Free • Triclosan-Free • Color and Dye-Free • Petrolatum-Free • Cocabetaine-Free • DEA-Free • Soap-Free • Tear-Free • Non-Toxic • Contains No Fillers • Eco-Friendly • Plant-Derived • Biorenewable • Mineral-Derived
Who we are and what we do

Our team is a collective of animal lovers, clean freaks and wellness seekers who want to do away with the old way of harsh chemical cleaning tactics andm.barcon a new modern way of thinking clean and green. We make natural cleaning products that work hard and fast so you can spend more time enjoyinga healthier pet and a happier home. Every day.
Common FAQ's

Where are your products manufactured? All m.Barc products are manufactured in the United States.

What if I'm not happy with my purchase? We want you to have a great experience with m.Barc and plan to earn your trust through reliable product performance and outstanding customer service. Please contact us if you are unhappy with us for any reason, so we can personally take whatever steps are necessary to correct your problem and make your experience with our company a positive one! Call us at 877-805-0399 or email at info@mbarcpet.com.

How does the m.Barc Paw Pledge™ feed an animal in need for a day? Every purchase of a m.Barc product provides one day's worth of meals for a rescue animal in need. We partner with Rescue Bank® (rescuebank.org) who handles all distribution and logistics to get food to the animals in need. Together we can nurture more adoptable pets and make a greater impact!

How does Rescue Bank® get the food and who does it go to?  Each year, millions of pounds of nutritious pet food are donated by brand name manufacturers for delivery by Rescue Bank® to pre-qualified animal welfare nonprofits throughout America. Your purchase of m.Barc products supports freight-paid deliveries to smaller, less visible nonprofits that have limited access to resources. Visit http://rescuebank.org for more information, including recipient guidelines and to apply for a donation. 

Are your products ever tested on animals? Never! We never test any of our products on animals and are proud to be a certified cruelty-free company!

Is m.Barc safe to use around my family, pets and home? Yes! We pride ourselves in being an environmentally and socially responsible company. All our products are plant-based, biodegradable, eco-friendly and safe to use around pets, the family and home.
Returns

We want you to be happy with your purchase and will bend over backwards to make sure this is the case. Please contact our Customer Service Team about how to best handle your product issues and let us make it right! Call (877) 805-0399 or email services@mbarcpet.com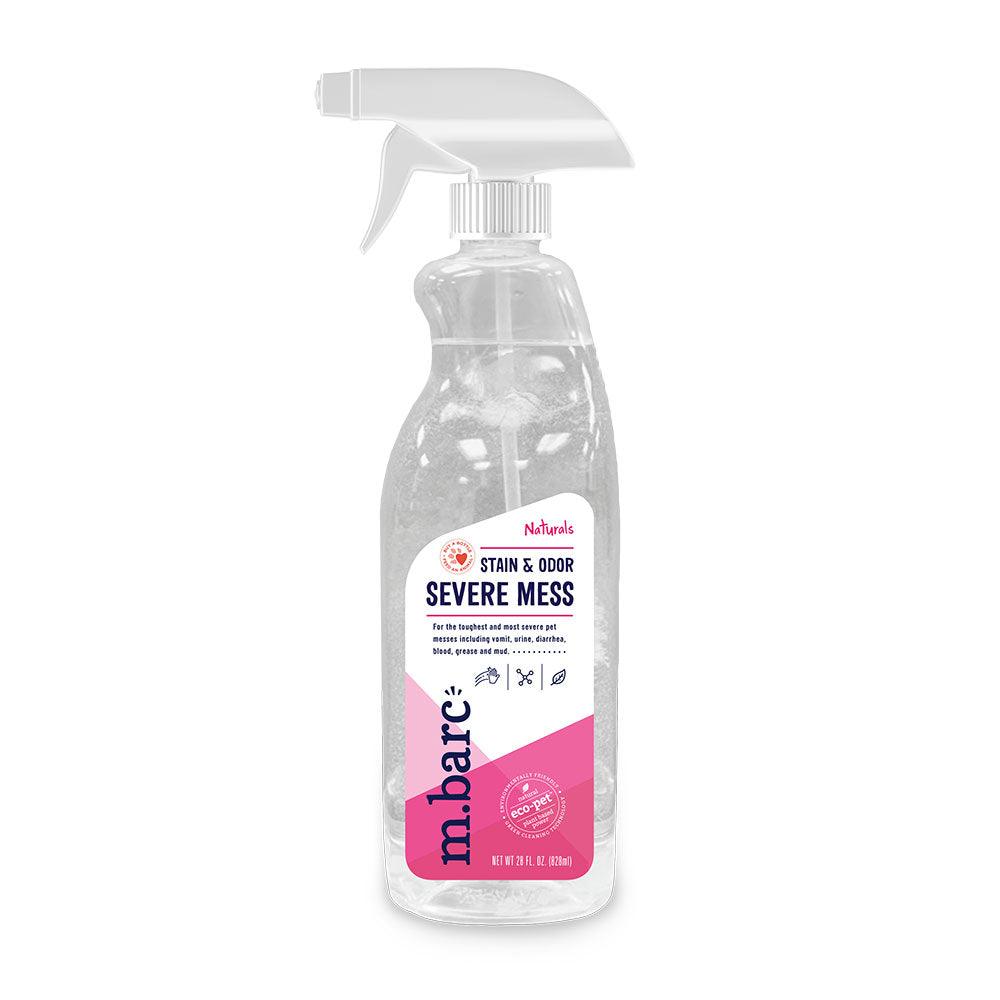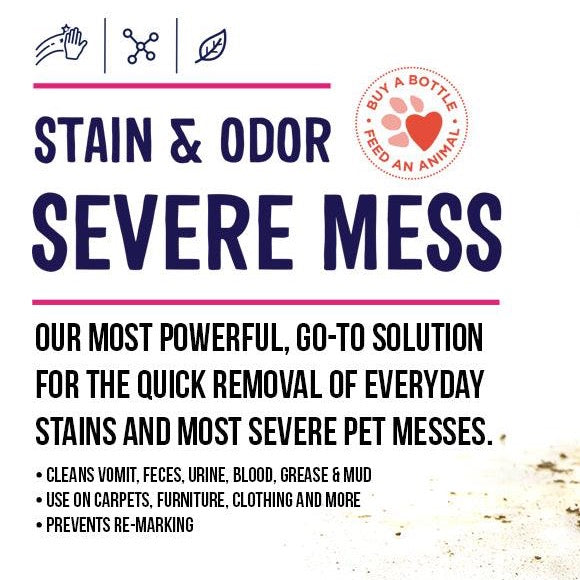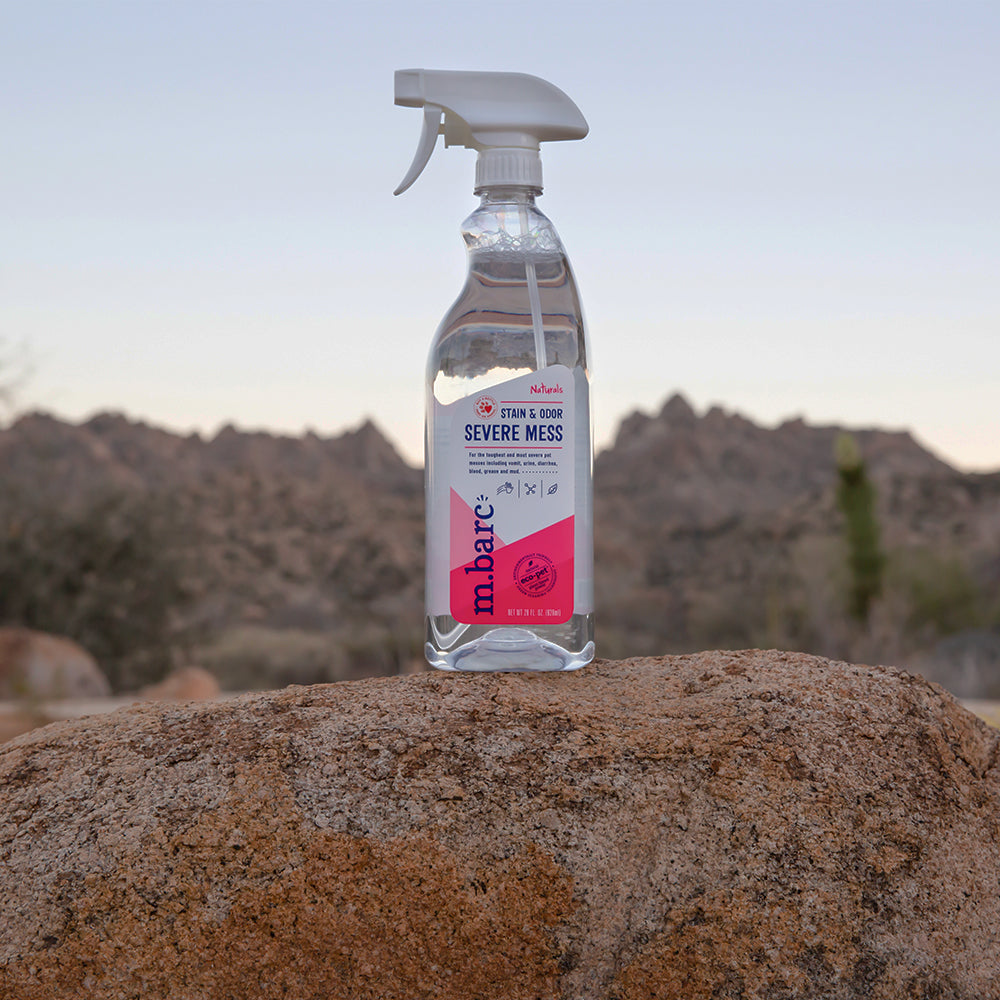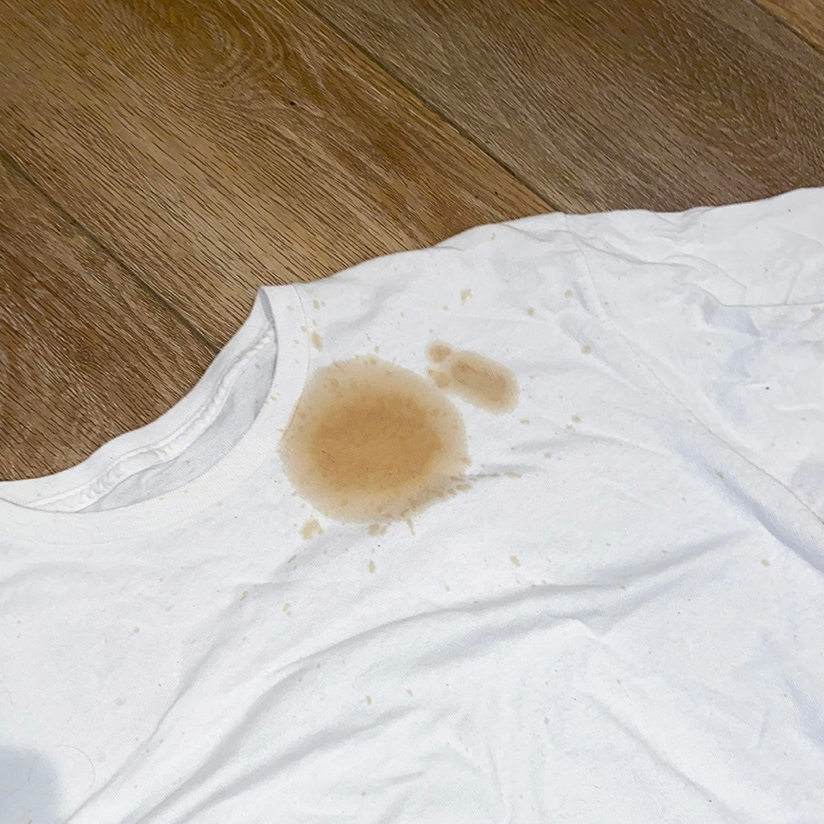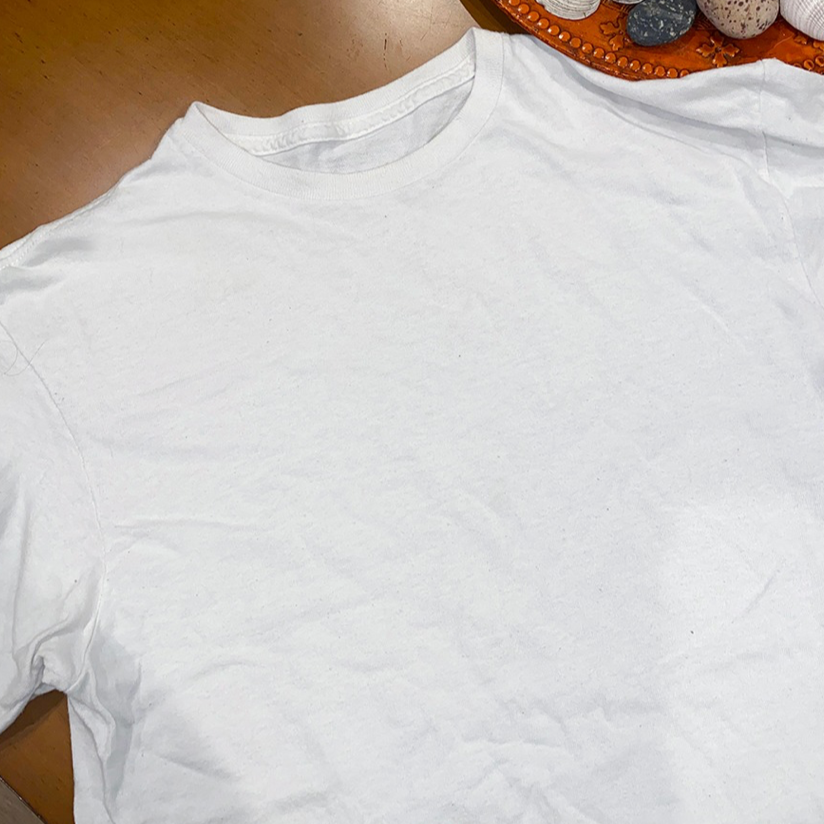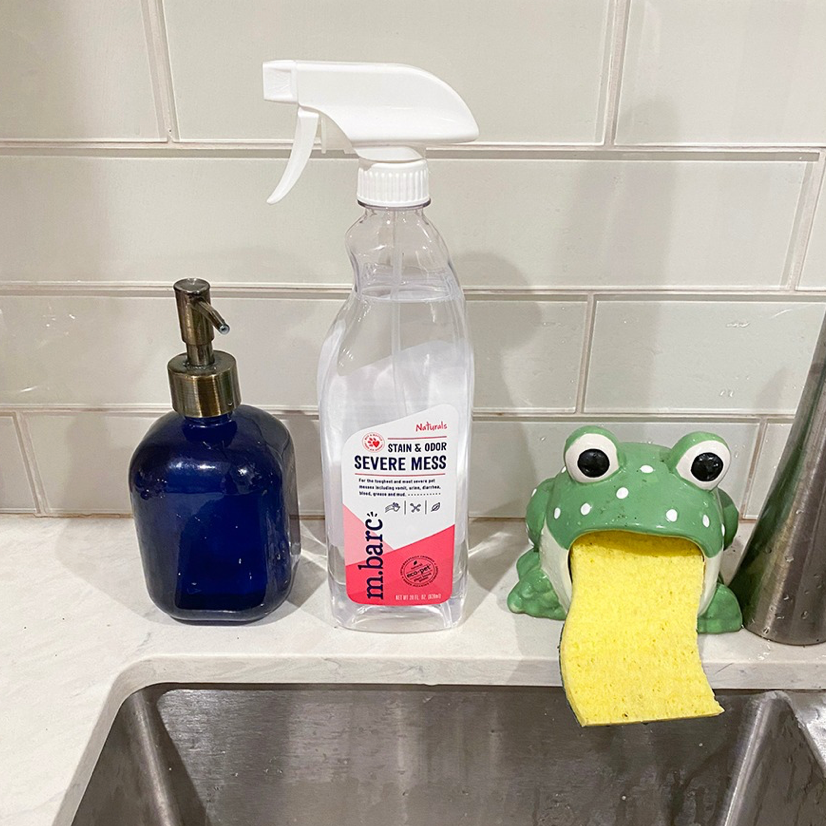 Potty training
This is my go to when training potty pad, and crate, and outside potties. They take time and patience, and M. BARC. GET AND GOT. WHEN ALL DONE STEAM CLEAN YOUR CARPETS...GOOD AS NEW..1 INCH AROUND THE STAIN IN VERY IMPORTANT. THANKS M. BARC...A LOT LESS STRESS
Must Have for All Dog Owners
I love this product. It works fast and is affordable. Stain and Odor disappear immediately. Laundry Booster works great too!
Works SO good!
I was super impressed with how well this worked! A mystery brown dog stain on my rug disappeared a minute or two after spraying! Way better than other pet stain removers I've used in the past!
So far so good it's gotten rid of the urine order and I haven't seen any new markings
Great!
I purchased the odor eliminator and the stain remover. I haven't tried the stain remover but the odor eliminator works great!
Why we do what we do
Pets are family.Pure and simple. Most of our pets live better lives than any of us humans…and we aim to keep it that way. Why? Well because we truly believe they deserve it as payment for their unwavering companionship they give us day in and day out. We imagine you feel that way as well!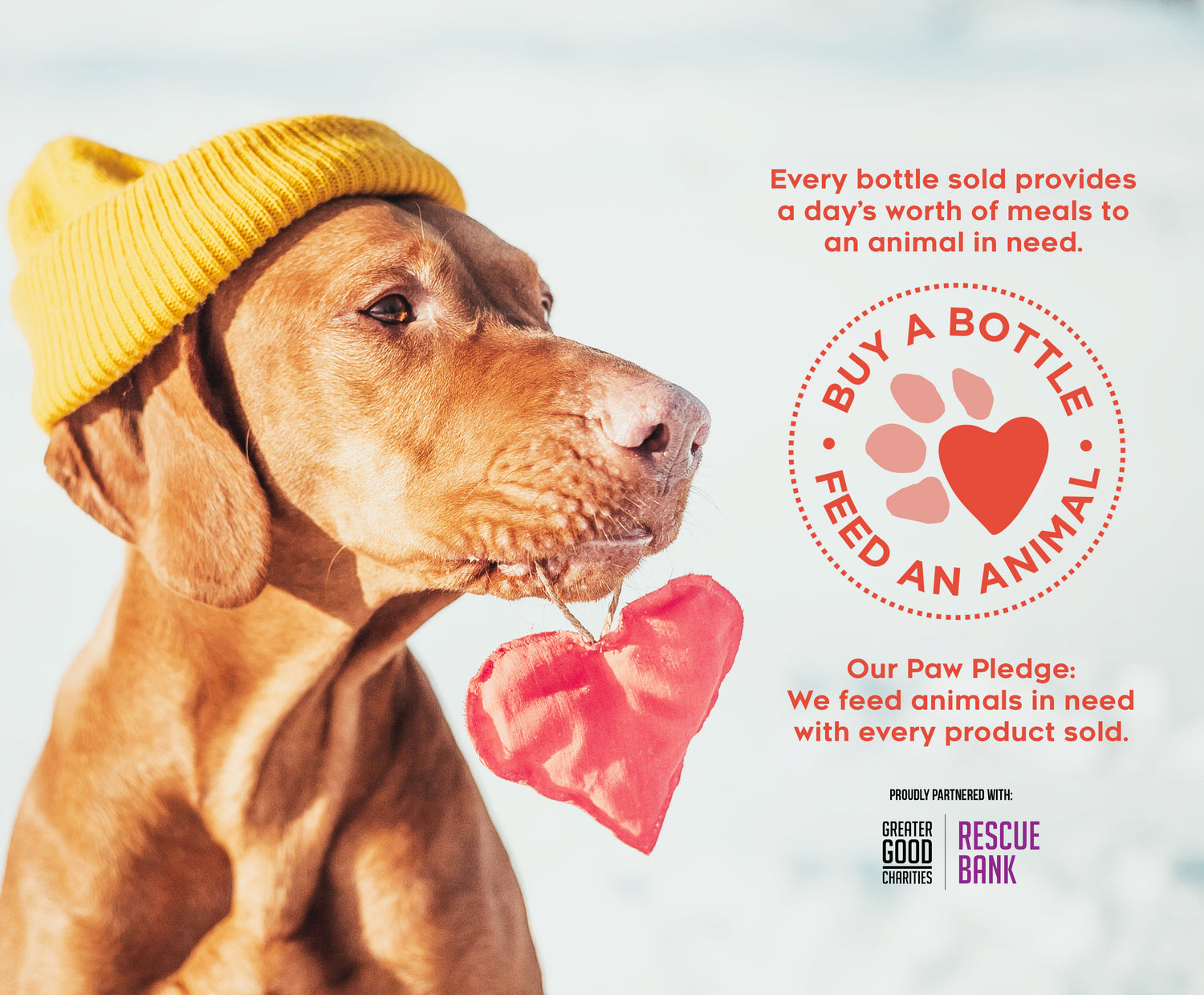 What pet owners are saying
"A dream come true"⭐️⭐️⭐️⭐️⭐️

This stuff works. That could be the end of my review but Ill continue. I bought this for our daughters guinea pigs because she likes to let them hang out on her bed and they pee more than you would think. This stuff not only got rid of that lovely guinea pig odor, but it got old stains and new messes out without even trying hard to scrub it

 "Awesome Cleaning Product!"⭐️⭐️⭐️⭐️

I've used this same product before on various pet messes with total success, but thought I'd give it a try on my husband's shirt when he spilled coffee on it. This stuff totally got out the coffee stain! Highly recommended!

"This stuff is saving my house!" ⭐️⭐️⭐️⭐️

This dog is peeing on furniture, rugs, curtains, kitchen cabinets, you name it, he is peeing on it. I like this M.Barc cleaner because it is wiping out the smells so he does not return to pee there again. I like that this cleaner is basically odorless, so I know it is not simply hiding the smell with perfume. It is colorless, too, so there's no worry of it staining my carpet or fabrics. I have even used it in the laundry when I wash the old towels we've been using to clean up the dog's messes.

"No more smell!"⭐️⭐️⭐️⭐️

This product really works! We had a litter box odor problem that was eliminated completely by this product. The effect of the odor elimination lasted a few days litter scooping.